VCP Admissions
We are an academically successful school for boys and welcome applications from all social and cultural backgrounds regardless of ethnicity, culture, religion, or home language.
Our registration process has been carefully designed to ensure each boy is in the right place to succeed. Boys can join us at different stages in their educational journey, and they can all be guaranteed that a warm welcome awaits them here.
The main point of entry for our boys is in Year 3, for those aged six to seven when the school year starts in September. We also have occasional places in other year groups. We offer up to 75 places in each year group which allows us to keep classes small to ensure your son receives quality learning and engagement with his teacher.
Our aim is to make the transition as smooth as possible for your son, and for the rest of the family. Please do not hesitate to pick the phone up and talk to us at any time. Our Admissions Secretary Mrs. Katharine Illing, admissions@vcp.sch.je will be very happy to answer any questions you may have about an education with us.
We work closely with Victoria College, our secondary school, where nearly all our students continue their education. This close connection ensures a smooth transition to the next stage of learning. For further details please review our Admissions Policy.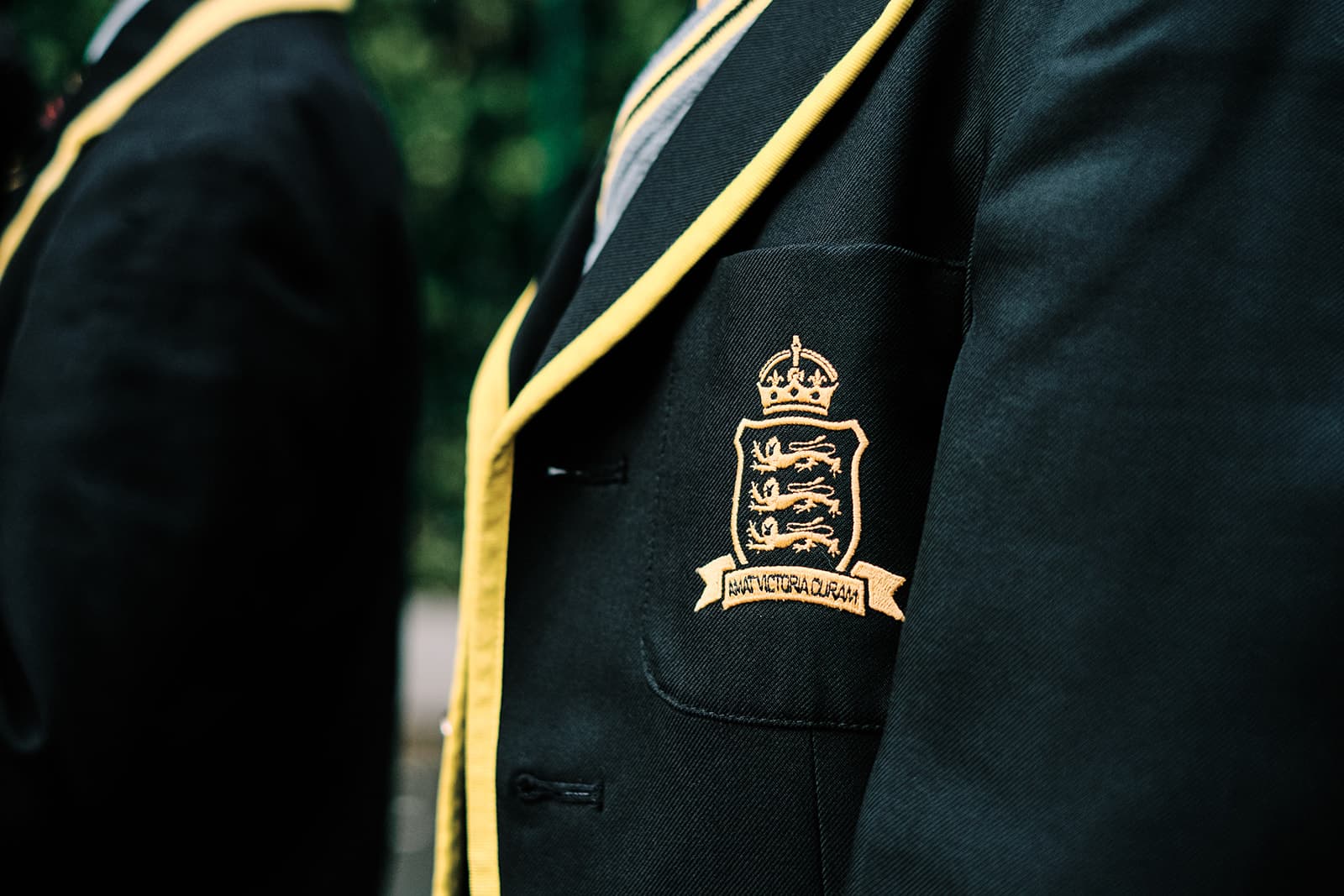 Double Click To Change The Link
Visit Us
To be certain that VCP is the right place for your son it must feel right and the only way to get a genuine feel for us, is to visit - you are not committing yourself in any way by visiting us. Use the menus below to book a specific type of visit.
Personal Tours
Most families find personal tours the best way to get to know us. A tour normally lasts about 45 minutes, and you will have the opportunity to look around VCP, chat with a senior member of staff and meet some of the boys. We recommend visiting during term time as this will enable you to meet staff and experience boys in lessons.
Fees
The school fees at VCP are £2,469 per term or £7,407 per annum, for the academic term September 2023 to July 2024.
Tuition fees are paid by Direct Debit monthly. In consultation with the Board of Governors and CYPES, the fees for VCJ and VCP are subject to an annual review each Spring Term in advance of the next academic year.
Monthly Direct Debits are deducted automatically from your nominated account on the first of each month, or the following working day if it falls on a weekend or Public Holiday.
We are a Government of Jersey school and receive a grant for every student. This contribution makes a VCP education excellent value for money compared to similar schools in the UK and more affordable and accessible for boys from all walks of life.
We are passionate about making a Victoria College education accessible to all of Jersey's most able and willing boys, so we can offer financial support to families if necessary. The Payment of Fees Policy can be read here.
For all queries related to Tuition fees for either Victoria College or Victoria College Preparatory School, contact Susan Haynes.
Financial Support for Families
If your son has a passion for learning and is motivated to come to VCP and keen to work hard then we will welcome him. This includes helping with fees, if necessary, through our means-tested bursary schemes.
Two bursaries are available specifically to help your family pay all or part of the school fees at VCP, especially if your household income is below £77,000.
The VC and VCP Bursary Fund
The Foundation Bursary
Applications for financial assistance are considered after a successful applications process and once your son has been offered a place at the school. For more information, please read our Bursary Guide.
Jersey Premium
Jersey Premium is a targeted funding programme for schools which has been introduced to help all children get the very best from their education. The funding is designed to ensure that all pupils receive high-quality teaching based on a detailed understanding of their needs or barriers to learning. There are 3 groups of children eligible for Jersey Premium;
Pupils who are or have ever been Children Looked After
Pupils from households which have recently claimed Income Support
Pupils from households with 'Registered' status that would qualify to claim Income Support if they had lived in Jersey for five years
More information can be found here.
At this time we are unable to publish our evaluation and strategy for Jersey Premium funding due to data protection restrictions on this information.
For any further information on this, please email our Jersey Premium lead, on admin@vcp.sch.je.