Old Victorians' Association
Welcome to all our Old Victorians
The Old Victorians' Association comprises all former students who have graduated from Victoria College Jersey as well as serving and former teachers. It aims to promote fellowship between Old Victorians worldwide and to help support the school in its continued success and position as a leading education establishment in the Island.
The Old Victorians' Association Council, which sits on a quarterly basis, has 12 members and acts as the executive elected body of the Association representing Victoria College alumni.
One of our aims is to connect OVs in Jersey and across the world and to support the school and its students, especially when they move into their careers. You can join the OVA at any time to receive updates about events, news about the school and other former pupils.
Please read our Privacy Notice.
To join the OVA database and mailing list, please fill in this form. By completing this form and submitting it you agree to being contacted by the OVA about alumni news and events.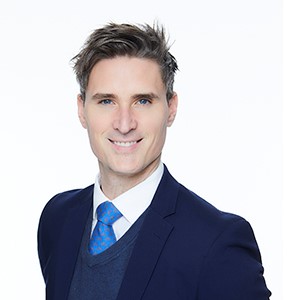 Fundraising Opportunities - Victoria College Foundation
Money raised via alumni events and other fund-raising programmes, such as our Foundation Partner initiative, generates funding to facilitate the Foundation's main objective, which is to make outstanding teaching and a broad range of co-curricular activities accessible to all by providing a full or partial bursary.
OVs can support the Foundation by attending fundraising driven alumni events, joining together with their workplace to support the various bursary and sponsorship opportunities available, or by leaving a legacy.
If you would like to make a donation directly to the Victoria College Foundation click here or scan the QR code below.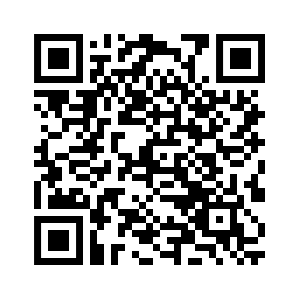 Become a Foundation Partner
Being a Foundation Partner of Victoria College creates a strong bond between the school and your organisation. The support provided by Foundation Partners is invaluable to both students and the school as a whole.
Foundation Partners are welcome to decide their level of support to the school, should it be offering bursary support for one or multiple students, or one off donations.
Importantly, our Foundation Partners also contribute their time and expertise to our student's career development by taking part in our Careers Fairs, Careers Speed Networking event, mock job interviews and more. The Foundation Partnership agreement is an annual contract, which will allow the Foundation Partner access to our Graduate K.I.T contact database of recently graduated students.
Our students pride themselves on not only being academically successful, but also well rounded young gentlemen who would be an asset to any organisation, as they build these careers after leaving school.
For any further queries, please contact our Foundation Officer, or view the bursary and sponsorship opportunities brochure here.
OVA Events 2023
Saturday 15 July 2023 – OVA Family Day
The OVA will host a Family Fun Day on Saturday 15 July 2023 on College Field to raise funds to support the Foundation's primary objective of supporting bursary students.
There will be several stalls and zones at the event to provide entertainment such as a T10 cricket tournament, a bouncy castle, a soft play zone, a catered BBQ, live music, a drinks zone and other favourites for children and families to enjoy.
Tickets are £15 each, and included within that price is a burger and drink from the food zone. £10 of each ticket will be donated to the Foundation to help bursary students.
Annual Dinners
The two key dates in the OV calendar have been the dinners in London and Jersey - prime events for renewing links and socialising uniquely. The London dinner usually takes place in a prestigious venue, such as Lords cricket ground. Venue and details will be available in due course.
Sport
The OVA runs successful cricket, hockey, shooting and squash teams, and also competes against the school at cricket, hockey, shooting and football. There is a highly successful annual OV golf event at the Royal Jersey.
Cricket
The Old Victorians Cricket Club, generously sponsored by Rathbone Investment Management, have traditionally run two successful sides in the local weekend cricket leagues. We also have a more social Evening League side playing once, sometimes twice a week.
Whilst the emphasis for the Premiership side is on high-quality cricket, the Rathbone OV Reserves look to provide a link between up-and-coming schoolboys (the "new OVs") and some highly experienced campaigners. The Evening League side aims to put out a social team, and all get a fair opportunity to perform.
For more details email: ovcricket@hotmail.co.uk or go to Twitter @ovcricket
Hockey
The Old Victorians' Association currently enters two club teams into the local Jersey hockey league systems - Convicts and Victoriana.
Convicts contains a number of the club's top players and compete in Jersey Hockey Association Division I and Victoriana compete in the JHA Division II. Old Victorians have been the dominant force of Island hockey in recent years, winning numerous league and cup titles. Victoria College has produced the Island's top hockey players over the past decade and many OVs play in Jersey men's first team. OVA Hockey, training is at 19.30 on Thursday evenings at Les Quennevais from September to March.
For more details please email: tpmillar@hotmail.com
Squash
The Old Victorians' Association have exclusive access to the squash courts located on College Field. These facilities are available to hire by all Old Victorians.
For more details please email: davidhtupper@gmail.com
Shooting
The Old Victorians' Rifle Association is headquartered at the Rifle Range on College Field and is headed up by the Hon. Secretary, David Le Quesne.
The OVRA competes annually at Bisley, in the Angora Trophy and the Donegal Badge which is shot concurrently with the JRA Island Championship. Additionally the OVRA competes in the Victoria College Cup which pits the shooting skills of Old Victorians against current Victorians. A small-bore match between the OVRC and the old enemy, Old Elizabethans, was established in 2013. The cards are to be fired before the end of April and, after marking, the result will be announced at the Imperial at Bisley.