Co-Curricular
The rich menu of extra activities available to VCP boys is what sets our school apart.
We want our boys' education to be stimulating, surprising and fun so that they keep wanting more. A love of learning grows naturally if boys have easy access to a variety of interesting activities beyond their normal lesson time. We know that extra activities are also a valuable way of helping pupils find something they excel at or simply love doing. It's all part of helping them build a successful future.
Sport
Sport plays an important role in VCP life, not just for those who enjoy competing but also to promote a healthy and active lifestyle. All our staff take part in fitness activities, and we aim to give all pupils opportunities to try different sports. This helps them gain confidence, learn teamwork skills and develop good habits for life.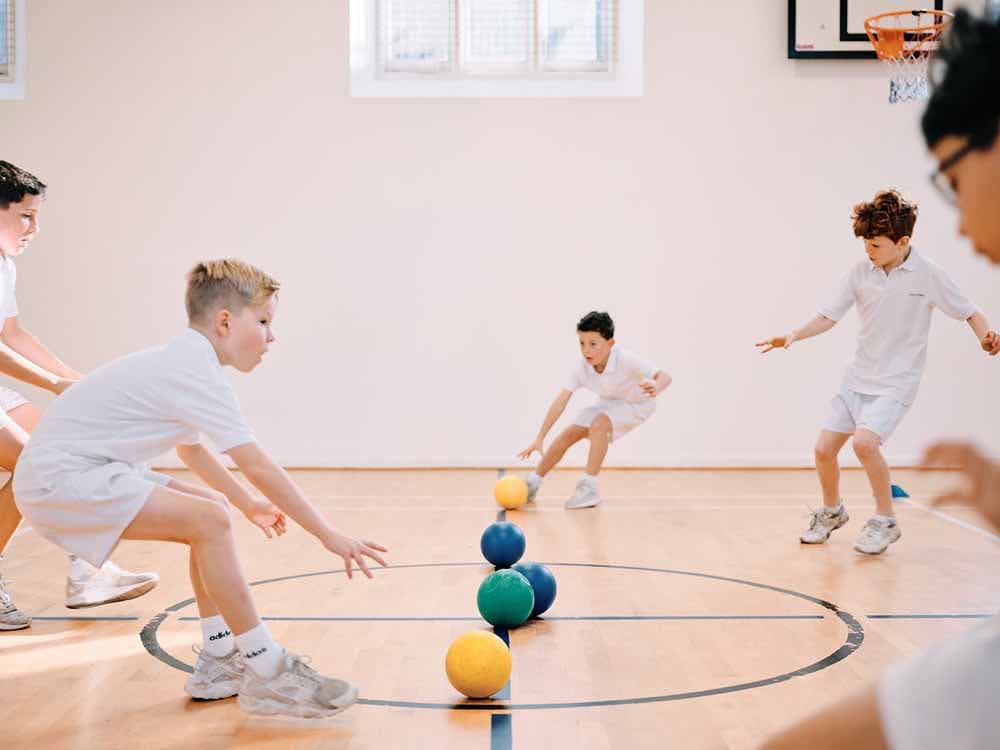 Many of our boys go on to represent the school in local competitions and national fixtures. Our First XI footballers have regularly played in the UK national schools football tournament after winning the Jersey cup. They even made history by winning the national championship two years running in 2017 and 2018 - the best of 3,000 schools that take part. We celebrate sporting success and participation at all levels and have:
12 football teams in the Jersey Primary School Football leagues
Two rugby squads
Four hockey squads that take part in festivals during the spring term
Four hard ball cricket teams and a Kwik Cricket squad during the summer term
In Years 5 and 6 our boys can represent the school in athletics and some will be selected for the summer championships
Boys take part in various House competitions throughout the year at VCP. During the autumn term we have House football, House dodgeball and the House cross-country. There is also an Outdoor Adventure House competition for Year 4. In the spring term we have House hockey (Years 5 and 6) and House swimming galas. In the summer term we have House cricket (Years 5 and 6) and the athletics sports days.
We have access to excellent sport facilities, including Langford indoor sports centre and swimming pool, a dance studio, gymnasium with indoor cricket nets, Heathfield grass pitches (for football, athletics and cricket), College Field (for football, rugby and cricket), and Claremont Field Astroturf pitches (for hockey and tennis).
For any sports enquiries, please contact Head of PE, Ben Silva, b.silva@vcp.sch.je.
Music
Music enriches any education, and we pride ourselves on the wide range of musical opportunities we offer our boys at VCP. Every class is taught music for one hour a week by our specialist music teacher in our well-equipped music studio. The boys enjoy a rich and varied music curriculum ranging from traditional instruments to the use of technology.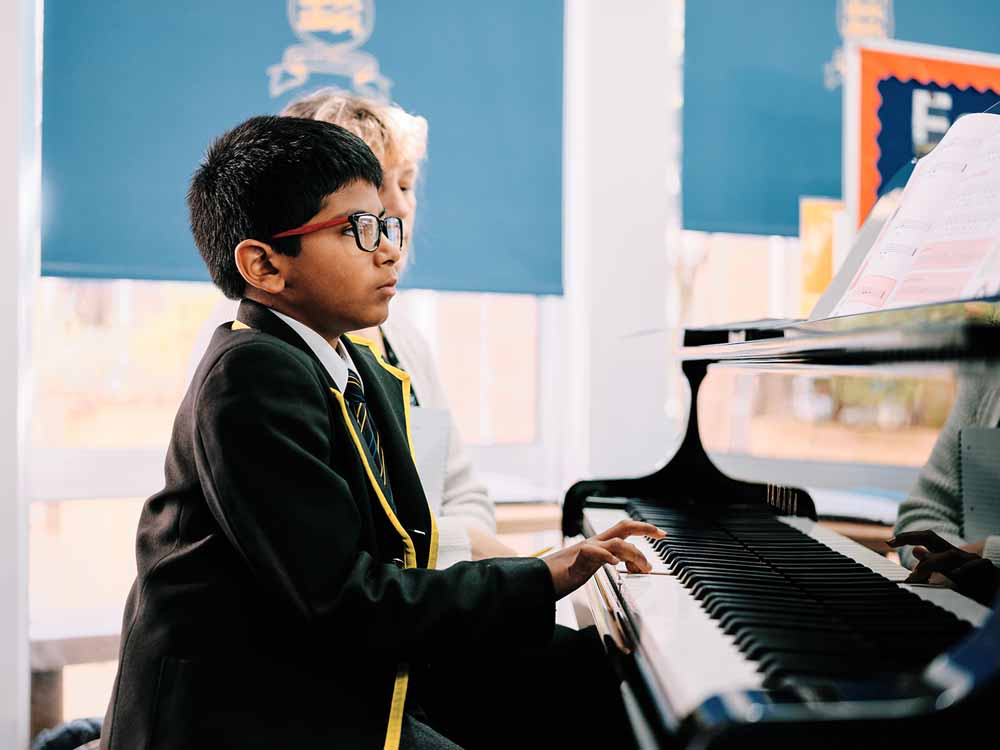 Musical endeavours are celebrated in the keenly anticipated annual House Music competition, and we stage whole-school musical productions to show parents what we have achieved. All boys can join one of the many music clubs on offer at lunchtime and after school – over 150 pupils take part in regular music clubs each week. Our junior and senior choirs sing at a range of events throughout the year both in and out in the community at public events alongside pupils from other Jersey schools. Everyone is involved in our Christmas Carol Service and our annual Summer Concert.
We also have an orchestra, ukulele club, and a wide range of private music lessons on offer through the Jersey Music Service and the Victoria College Music Academy.
For any music enquires, please contact Teacher of Music, Robyn Lezala: r.lezala@vcp.sch.je.
Clubs
To further enrich our boys' learning, our staff run a wide range of extra-curricular clubs during lunch times and after school.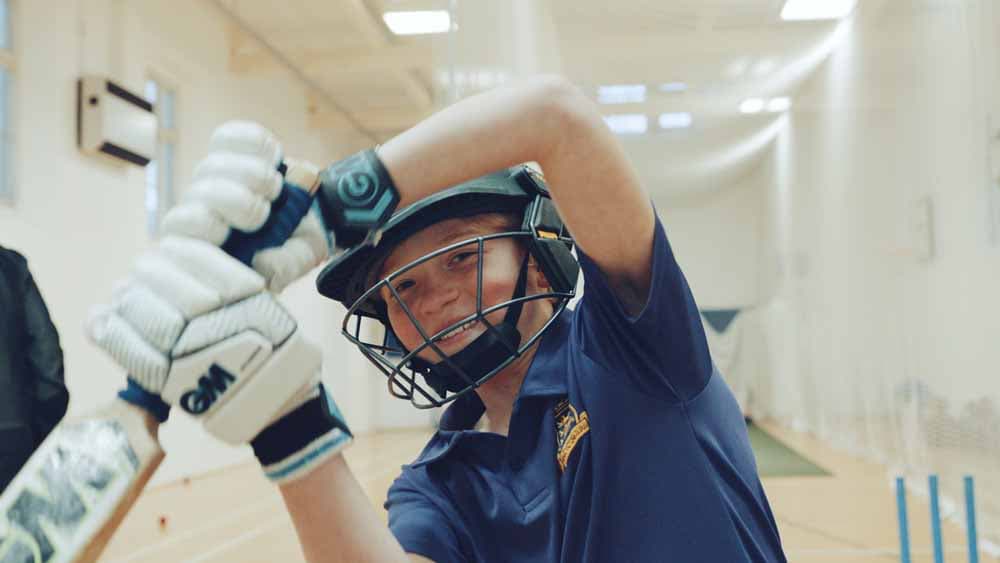 These include:
Athletics
Art
Chess
Cooking
Cricket
Cross-country
Dodgeball
Drama
Football
Gardening
High Jump
Hockey
Junior Choir
Mindfulness
Orchestra
Reading
Rugby
STEM (Science, Technology, Engineering and Maths)
Senior Choir
Tennis
Ukulele
Our staff also enable boys to take part in a range of Eisteddfod competitions, including art, music and spoken word.
Trips and Visits
We know that a rounded education means learning about the world around us and how to flourish socially in a range of environments. We offer a wide range of trips both locally and further afield so that boys can try new experiences and face new challenges safely. Our school trips also help bring the curriculum to life and complement the work that is done in class.
Jersey has lots to offer that supports the primary curriculum, and our year groups enjoy getting out and about around the island. They visit farm schools, World War II Occupation sites, beaches for field work and historical sites as part of their learning, and we take up new opportunities as they arise. We also provide annual residential trips and sports tours including:
Year 4 Scout Centre, St Ouen
Year 5 Activity week in Bude, Cornwall
Year 6 Activity week at Chateau de Tertre, France
Football Tour to Bedford, UK
Cricket Tour to Loughborough, UK
Hockey Tour to Guernsey