Founders' Day Walk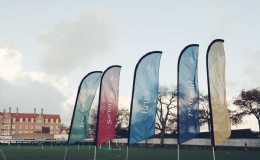 The last week in September is always marked by the celebration of Founders' Week where we remember the founding of the College and also raise money for the Victoria College Foundation. There are a number of events taking place throughout the week, culminating in our Founders' Walk.

We are looking forward to our annual fundraiser, Founders' Day Walk, on Friday 30th September, which is a challenging and fun event for students and staff to enjoy. All sponsorship money from the event will go towards the Victoria College Foundation.

There will be various prizes and awards given out. Each successful finisher will receive 5 achievement points. There will also be a prize for the fastest average Tutor Group, the House with the most finishers and for the highest individual and House fundraising totals.