Our teachers guide each student through the curriculum to reach the levels of academic excellence for which our school is renowned (see Reports at the end of this page). They are also trusted and empowered to use their professional expertise, imagination and passion to deliver lessons in a way that sparks the boys' interest and make learning absolutely irresistible.
Read the Year Group Learning Plans below to see what exciting topics your son will explore as each half term unfolds.
Curriculum Years 3-6
We follow the Jersey Curriculum, which is based on UK National Curriculum 2014 and adapted to include Jersey history and citizenship, Personal Social and Health Education (PSHE) and French.
Our curriculum has been created to provide quality teaching and rich learning experiences that encourage pupils to aspire to achieve, whilst developing themselves as respectful, resourceful and resilient young men. We aim to:
Nurture a positive and passionate approach to learning
Create academic and extra-curricular opportunities for all pupils to fulfil their potential
The Jersey Curriculum
Every school in Jersey must offer a curriculum which is balanced and broadly based, and:
Provides an entitlement for children and young people of compulsory school age to learn about local history, geography and culture
Ensures that children and young people cannot only achieve recognised qualifications but also understand and learn from Jersey's culture and benefit from a vocational programme aligned to the Island's economy and economic needs
Promotes the spiritual, moral, cultural, mental and physical development of pupils at the school and of society, and
Prepares pupils at the school for the opportunities, responsibilities and experiences of later life.
At VCP the following subjects are taught by specialist teachers:
French: one hour per week
Music: one hour per week
PE: one hour, plus Games as a whole year group for one and a half hours per week
Science: one hour per week
Learning Support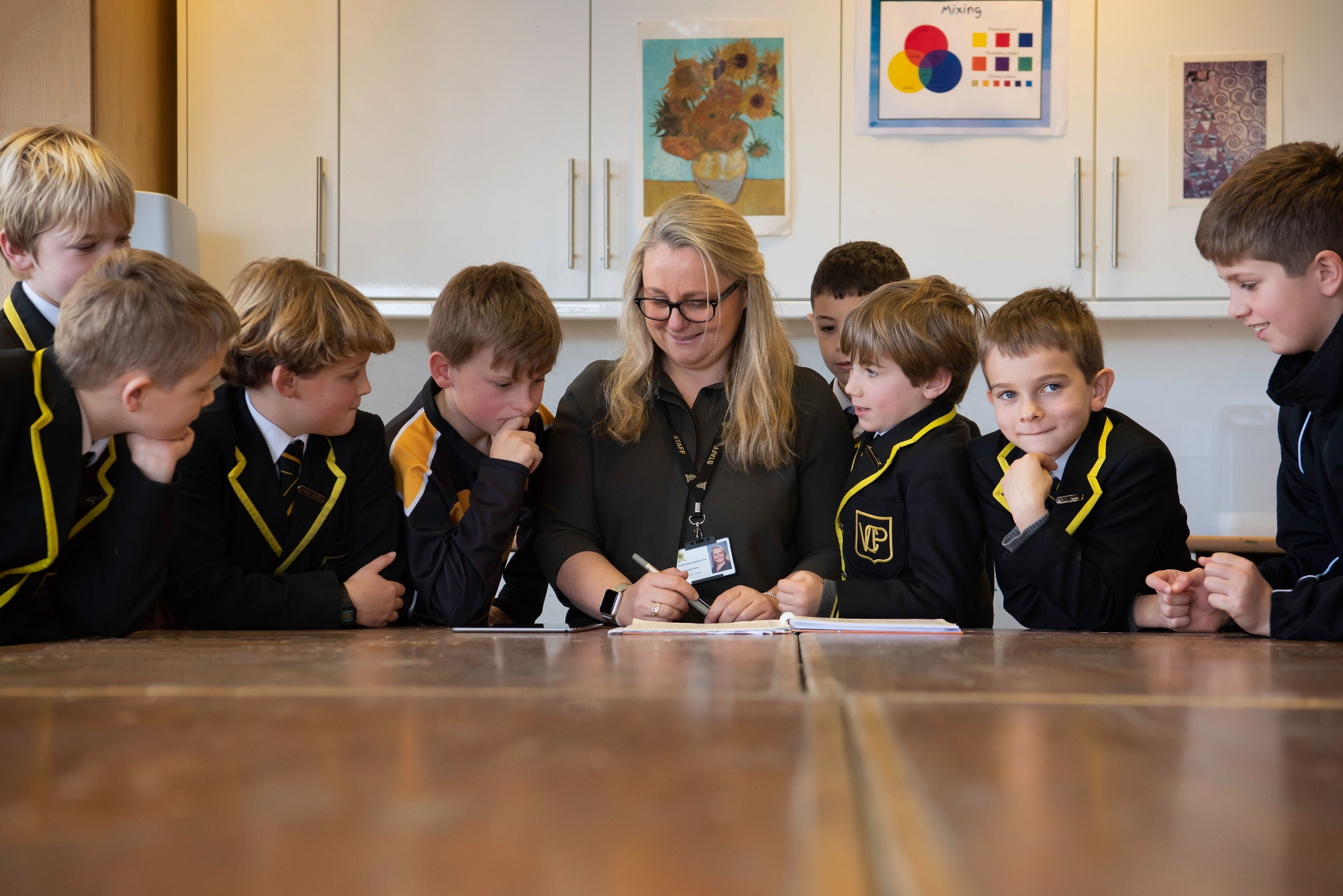 For learning support queries, please email Caroline Finch, Senior Educational Needs Co-ordinator: c.finch@vcp.sch.je
We have a dedicated Educational Needs Co-Ordinator and a team of Learning Support Assistants who work with teachers to identify barriers to learning and help students to overcome a range of physical, social, psychological, emotional and behavioural issues.
Every student is an individual, and we know that some boys may need a different approach or a little more time and encouragement to learn successfully. Some boys need ongoing extra support while others just need help from time to time to master specific skills or subjects.
Our staff are well-trained and work as a team and with parents. Safeguarding and wellbeing of our boys is very much understood to be a shared responsibility among all staff, and we hold a weekly briefing to ensure that we are all aware of those boys who may need our special care and attention.
We also identify and support those boys classed as High Potential Learners, who require a different set of strategies to remain focused and stretched.
Read more about our SEN policy.
Jersey Premium
Jersey Premium is a targeted funding programme for schools which has been introduced to help all children get the very best from their education. The funding is designed to ensure that all pupils receive high-quality teaching based on a detailed understanding of their needs or barriers to learning. There are 3 groups of children eligible for Jersey Premium;
Pupils who are or have ever been Children Looked After
Pupils from households which have recently claimed Income Support
Pupils from households with 'Registered' status that would qualify to claim Income Support if they had lived in Jersey for five years
More information can be found here.
At this time we are unable to publish our evaluation and strategy for Jersey Premium funding due to data protection restrictions on this information.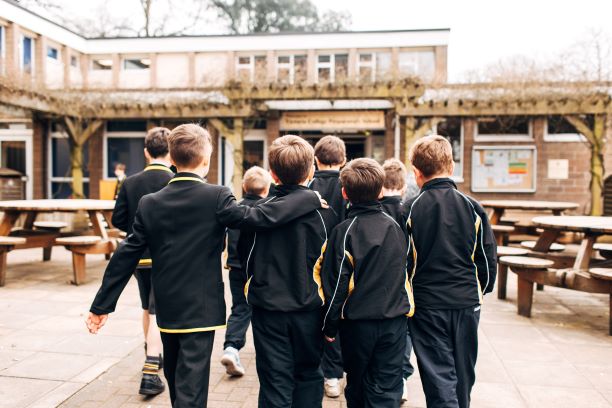 For any further information on this, please email our Jersey Premium lead, on admin@vcp.sch.je