Quick Links for Parents/Guardians
Alicja Raffray, Counsellor
Student Recognition
Please do share details of the achievement accompanied by a photo.
All Years, VCPA Social & Quiz, Thursday 17 November, 7pm
We Will Rock You, Monday 5 - Thursday 8 December
All Years, Nasal Flu Vaccination, Thursday 3 November
Y7, PE Rotation, After Half Term
Y7, Music Instrument Hire Reminder
Y7, New Parent Meal Date Change, Thursday 10 November, 6.30pm
Y8, 9, 10, 12 & 13 - Music Tour to Italy, October 2023
Y8-12, Off Island Trips for 2023
Y8-12, Iceland Geography Trip Update
Y9, HPV Vaccination, Friday 4 November
Y9, Duke of Edinburgh's Award Enrolment
Y9, Interviews - Parent Letter and Questionnaire
Y11, Mock Examination Timetable
Y11, Invitation to the Sixth Form Open Evening
Y11, Geography Revision Workshop - Tuesday Lunchtime - NB2
Y12 & 13, 'Movember' in November
Y13, Mock Examination Timetable
Bistro Victoria
Please check your son's bistro card value and ensure it is topped up. Currently, only bistro cards are accepted.
Monday 31 October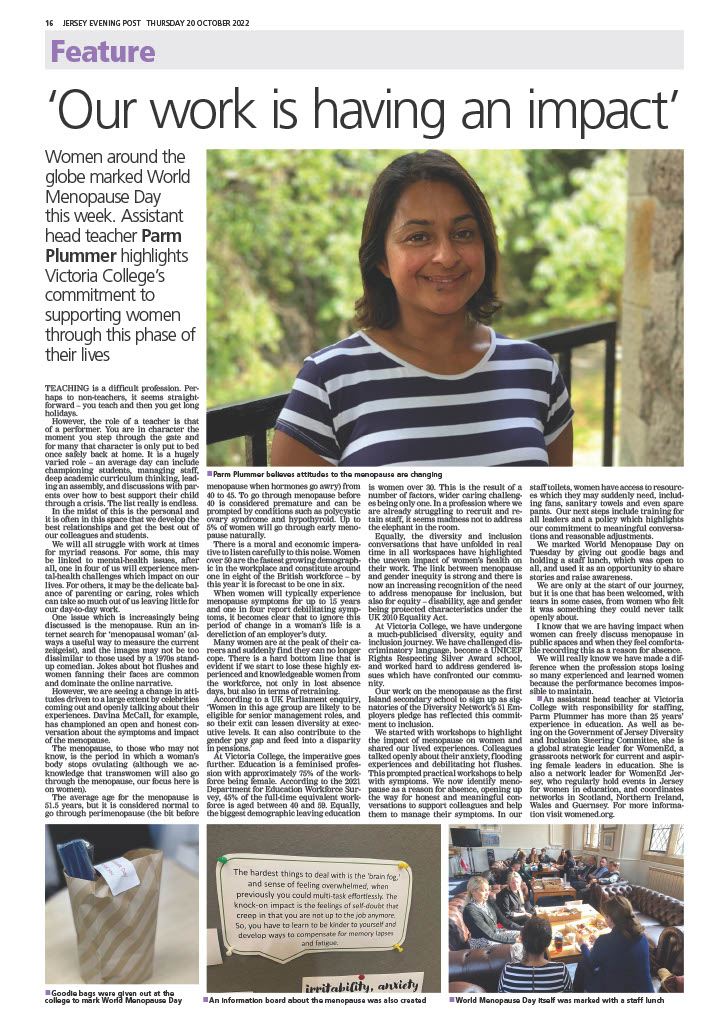 Yesterday in the
@JEPnews
, VCJ's Parm Plummer on why it is so important to create a workplace where open and honest conversations about symptoms and impact of the menopause are welcomed and commonplace.
@vcj_head
@WomenEdJersey
@TDNjersey
@KateJWright1
https://t.co/1RXwcxCtW7
2 hours ago
Follow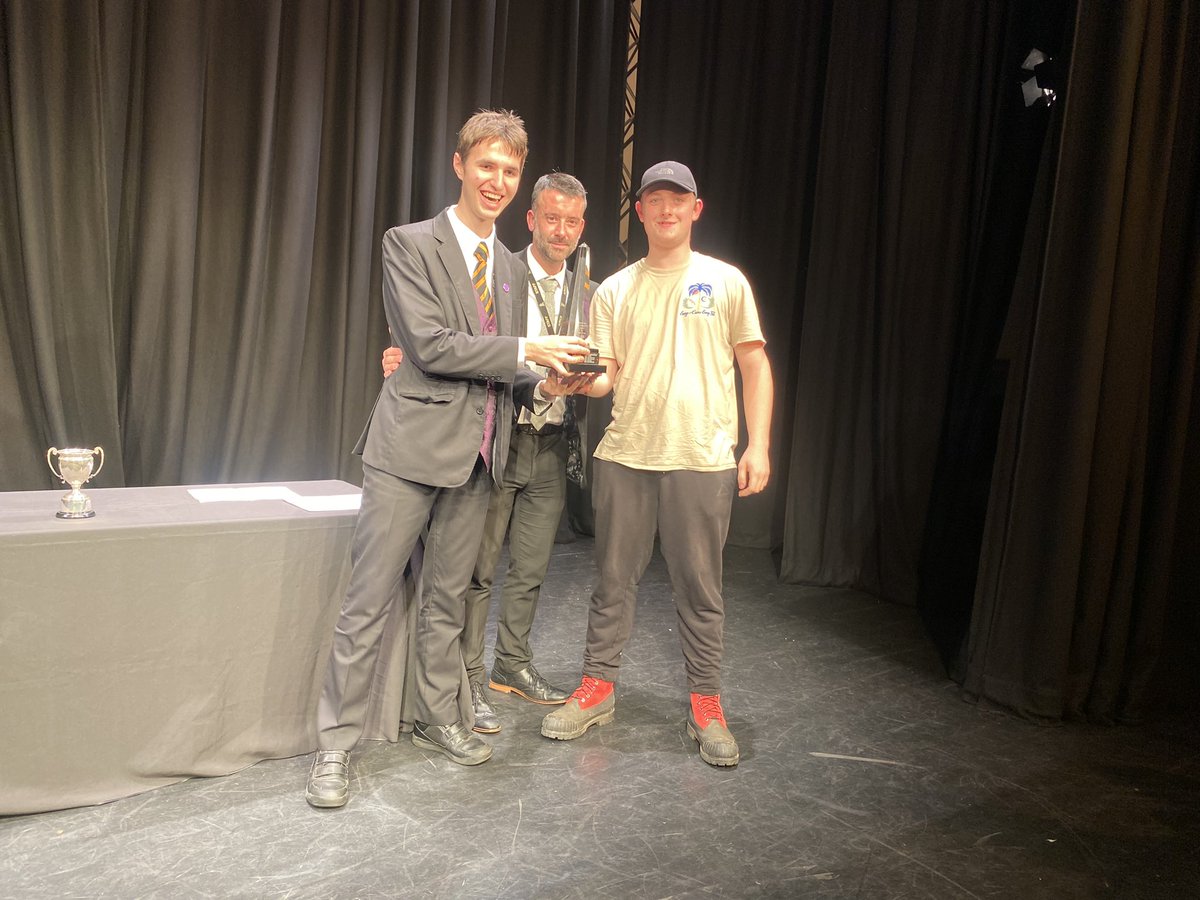 Congratulations to Diarmid - overall winners of House Drama 2022! What fantastic performances over the last two nights. House spirit was alive and the atmosphere was truly fantastic. Save the date for We Will Rock you - 5-8th December 2022! #aspirational
https://t.co/GXCXZJCP3c
17 hours ago
Follow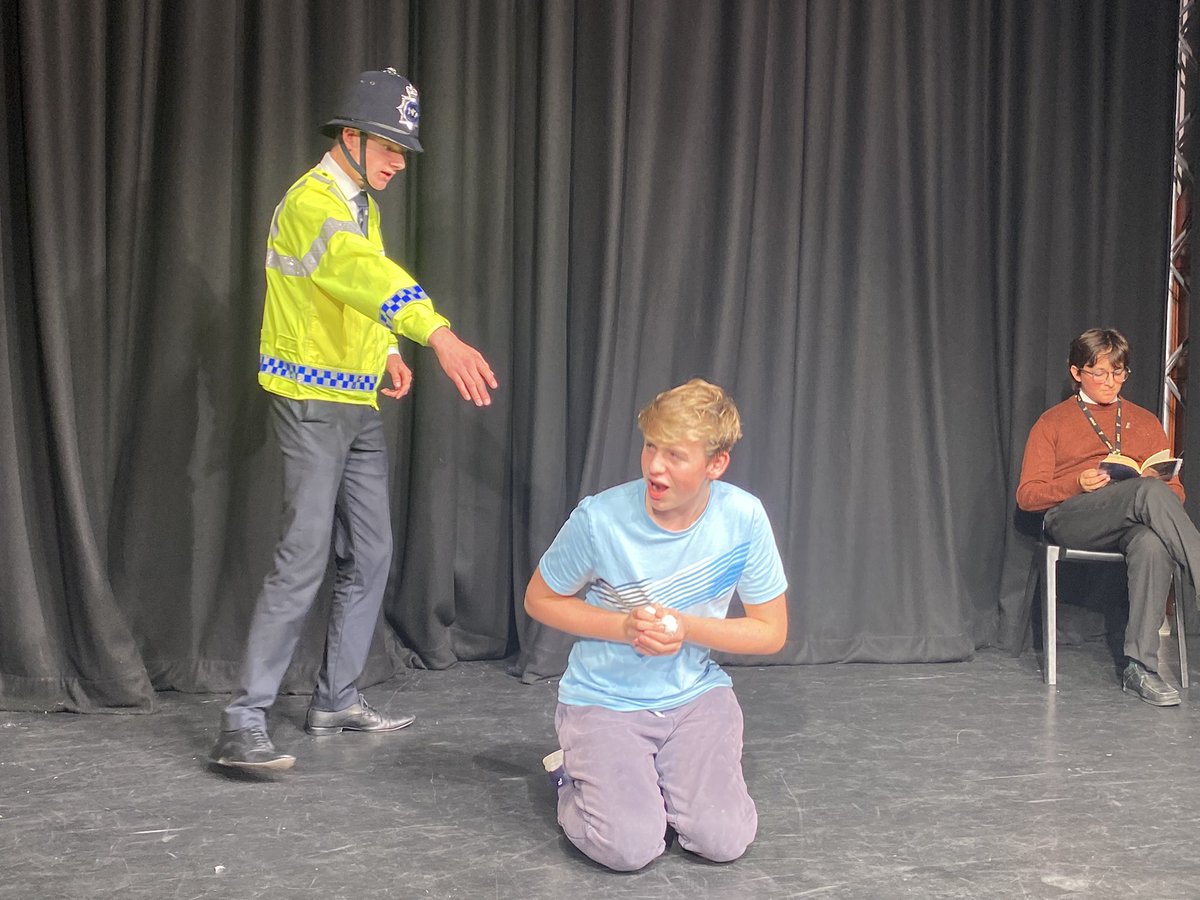 For the first time in four years - House Drama 2022! What a brilliant job the students have done to choose, cast, rehearse and perform these plays! Brilliant leadership from the Sixth Formers involved and such phenomenal teamwork to pull off such fantastic performances!
https://t.co/EsoSkcYQoi
1 day ago
Follow