In the Sixth Form, you can apply to become a Prefect. In this unique position, you are a highly visible role model for all the students in the school and will represent Victoria College. Prefects have the privilege of wearing the traditional ceremonial robes to official school events and when escorting distinguished guests.
The Prefects' main duty is to maintain an atmosphere of friendly co-operation, peace, discipline and unity in the school. They are expected to model the school values and are trusted and respected. They are often sought for input and assistance by the Senior Leadership Team to help organise and represent the student body.
Our Head Prefect (Head Boy) Sam and our Deputy Head Boy, Tanguy heads up the House Prefects:
Braithwaite: Myles Byron, Charles Cadin, Jordan Khawaja (Head of House)
and Matthew Mourant
Bruce: Xavier Barette (Head of House), Isaac du Val and Columba Morling
Diarmid: Scott Douglas, Ben Hamilton (Head of House), Ben le Gallais, Sam Moore (Head Boy) and Rhys Thomas
Dunlop: Tanguy Billet-Masters (Deputy Head Boy), Max Corbett (Head of House), Myles Dryland, Thomas Heelis (Sports Prefect) and Christopher Stride
Sartorius: Thomas Boarer (Head of House), Thomas Eva and Ben Stewart
Head Prefect 2018/19 Oscar says:

'My journey started when I joined in Year 7 from another primary school, and when I first came here I could not have imagined I would be Head Prefect one day.'
Head Boy 2018/19, Oscar says: 'In Year 7, I moved to a whole new school system and naturally had to make new friends. This was always going to be daunting but looking back at it, the support of the teachers and the numerous activities with other students made it easier than expected to settle in. I think what really helped was the House system. This makes it easy for boys to work with others from the very start and immediately sets off conversations and enables everyone to mix.
'Being a proud Bruce member, I often got involved in all the House events which are always a great opportunity to socialise with the older students or to just have fun doing activities with your friends.
Although I am extremely sporty, my favourite House event is, in fact, house music which brings together all age groups and ranges of talent - some of which is extremely impressive. The atmosphere on the night is incredible and the respect for one another whilst performing is inspiring. It makes the night almost magical. As a Year 7, I always looked forward to these events which made college life more exciting. I still enjoy them to this day.
'Having participated in almost every sport possible, I can confirm that the opportunities here are superb. They enabled me to flourish, particularly in football, but have given me a chance to play sports that I wouldn't usually have tried - like hockey. There are also a huge number of co-curricular activities that cater for most hobbies. The arts, drama and design technology departments
are all impressive with brilliant teachers encouraging the students to show off their creative flair. Victoria College can help to forge any student into the person they aspire to be.'All these experiences have shaped me for this final year in which I am studying maths, economics and geography. I hope to study economics and management at university. Without the support of the school, I genuinely don't think this would have been possible and I am extremely grateful for the memories and friends that I have made.
'Ultimately, every student has to choose the school that suits them best as it's about your own experience. However, after seven fantastic years at Victoria College, I can certainly recommend this one.'
Deputy Head Boy 2018/19, Prefect Angus adds: 'I've been at Victoria College since Year 3 at Prep and have really enjoyed my time here. There have been so many opportunities. I've played rugby throughout the senior school, was in the maths challenge teams and am currently doing A levels in maths, chemistry, economics and further maths. I'm planning to go to university, probably to study economics. The school has given me a lot of life skills, especially as a Sixth Former and Deputy Head Boy. I've met a wide range of people and have definitely developed stronger communication skills because of my role. Everything is about communications skills at Victoria College. It's a really inclusive place and very friendly. I've thoroughly enjoyed my time here and would recommend it.
The House system
Our five Houses – Braithwaite, Bruce, Diarmid, Dunlop and Sartorius – are named after Old Victorians who served in the world wars and were honoured with the Victoria Cross for distinguished military service.
Today, the House system continues traditions that promote teamwork, leadership opportunities, competition, celebration and community. Boys from all year groups mix in the House rooms and get to know one another as they put together House teams for events.
The Housemasters are pivotal in the success of this aspect of College life. They coordinate House activities including volunteering and competitions in sport, music, drama and other areas.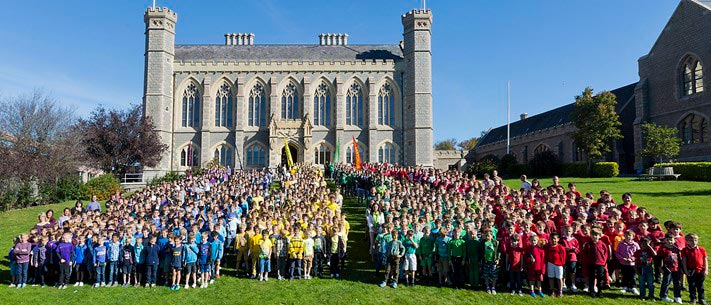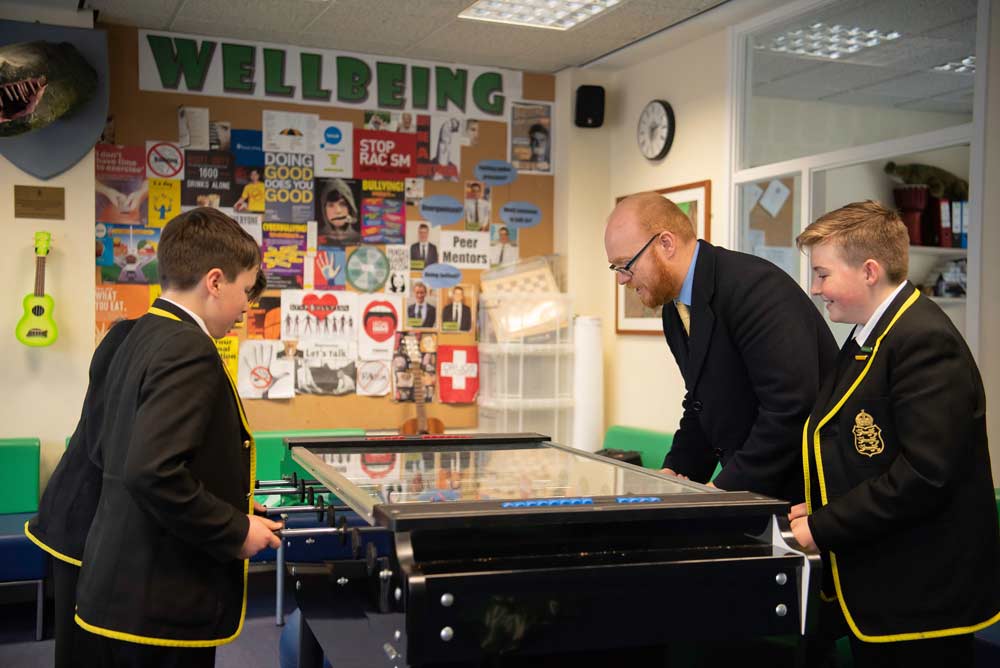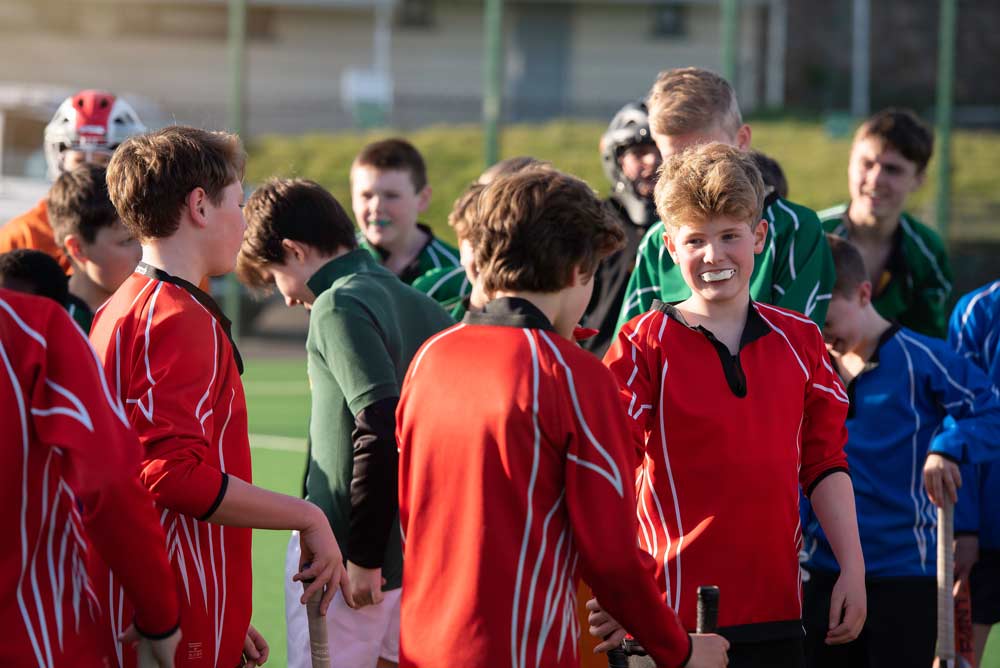 The Housemaster is responsible for:
The development of a culture of celebration and achievement
The enhancement of a House spirit and "can-do" culture
The smooth running of the weekly House Assembly
Supporting the allocation of House Tutors with the Assistant Head - Pastoral
The organisation of all House events
Attendance at and support of House events
Maintaining high standards of behaviour within the House and school
Annual House charity events
The Housemasters are:
Braithwaite: Tom Smith, Teacher of Physics
Bruce: Joe Crill, Teacher of Sport
Diarmid: David Cox, Teacher of Biology
Dunlop: Sam Coe, Teacher of Chemistry
Sartorius: Andy Royle, Teacher of Sport
The Tutor system
Each year group has five classes, each with a dedicated Form Tutor who monitors the academic progress, behaviour and welfare of each student. This teacher is the main point of contact for the boys in his class and sees them twice a day for registration. They are also the first and central point of contact for parents and other staff.
Student Council
We encourage our students to participate fully in their school life and community. The Student Council allows boys to have their voices heard, to explore issues and solutions and make a meaningful contribution to the development and direction of their school.
At the start of the academic year, each form group or class elects a Form Rep whose role is to represent the views of their peers at House Council meetings and Whole School Council meetings. School Council representatives also take their proposals to the Headmaster and the Senior Leadership Team, so this role provides valuable leadership experience for the boys.
Contact: Tom Fallon - School Council Coordinator
email: t.fallon@vcj.sch.je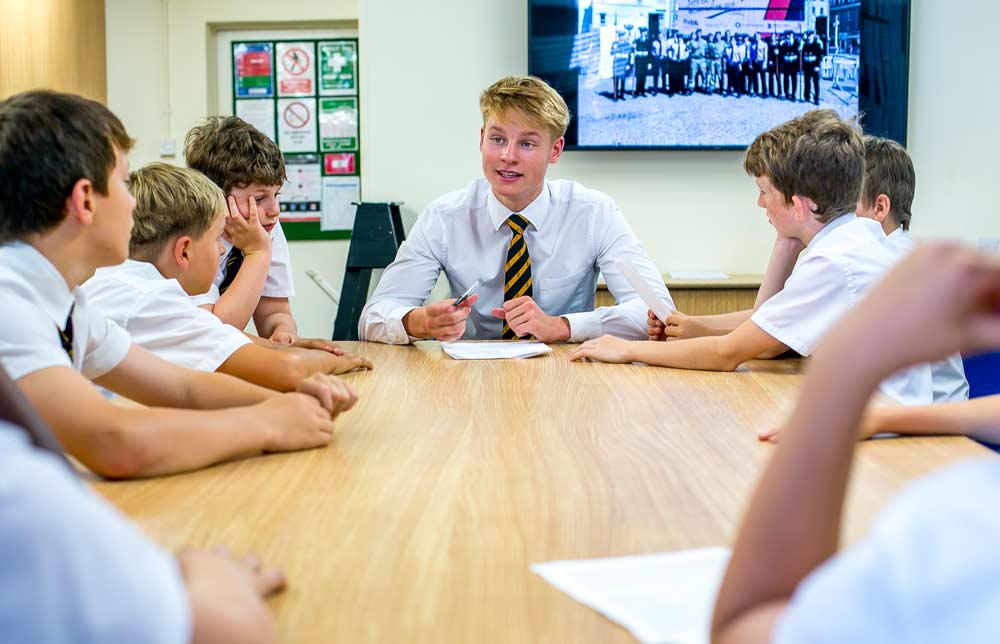 Bistro Victoria
A healthy, nutritious diet is essential for growing and active young people. Bistro Victoria provides hot and cold meals and light refreshment to the staff and students of Victoria College and our Preparatory School. Bistro Victoria is managed by Capsicum Contract Catering, part of JP Restaurants Ltd. Parents can pre-order meals online from a set menu, as well as purchase and load up Wisepay smart cards for College boys to choose and pay for their own food and drink on the day.
For Bistro and food related queries, contact: Anthony Lister, General Manager - Capsicum Catering on 07797 710 594, or email: anthony@jprestaurants

Flags and ties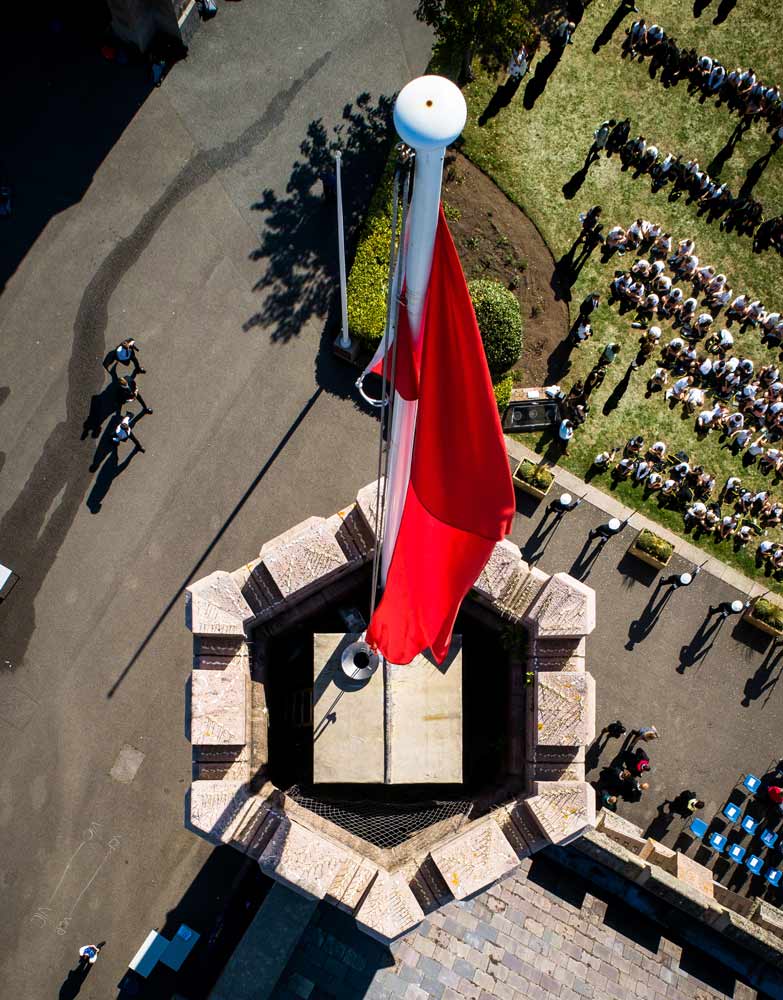 Our flags and unique ties add to the sense of community here and the spirit of healthy inter-House competition.
The House flag flying proudly on the east tower of the main College building celebrates something different and special each month:
September - Winner of the Blomfield Trophy
October - Winner of the Knight's Shield
November - Winner of House Drama
December - House that raised the most funds for their House charity during the previous academic year
January - House with the most reward points in the Autumn term
February - Leading House in the Blomfield (as at 31 January)
March - Winner of House Music
April - Winner of House Art
May - Overall winner of the Cross Country
June - Winner of the Landick Cup
July - Newly appointed Head Boy's House
August - Winner of Sports Day
Award Ties
The following ties are awarded to boys who go the extra mile and stand out in specific areas:
Ten Clubs: For students who gain 10 or more A or A* grades in their GCSE
Arts Colours: For contribution to the artistic life of the College
Music Colours: For contribution to the musical life of the College
Junior Sports Colours: For team commitment or outstanding performance in Years 7 and 8 College sport
Colts Sports Colours: For team commitment or outstanding performance in Years 9 and 10 College sport
Senior Sports Colours: For team commitment or outstanding performance in Years 11-13 College sport
Co-curricular Colours: For showing leadership, personal endeavour and work in the community, outside the curriculum or in the student's own time
Braithwaite/ Bruce/ Diarmid/ Dunlop and Sartorius Colours: For significant contribution to the life of their House in Years 11-13