Learning in Years 12 and 13
In the Sixth Form (Key Stage 5) we continue to build links with Jersey College for Girls, Beaulieu and De La Salle, whose students join us for some A level subjects and co-curricular activities. Alongside A levels, there is an Enrichment Programme designed to add depth to the learning and experiences available in the Sixth Form.
Our Friday activities programme for Sixth Form students offers further opportunities for a number of activities including CCF, Duke of Edinburgh's Award, work shadowing, community volunteering, sport and Young Enterprise and more.
If you already know you would like to pursue higher education, you can also take an extra qualification that is recommended by UCAS as preparation for university. For the Extended Project Qualification (EPQ) students choose a topic of their choice, carry out research and either write an extended essay or create an artefact.
As a Sixth Former you are expected to drive your learning forward. Over the years, we have noticed one common key trait in those who succeed at A levels – a firm commitment to independent learning. It is important to maintain momentum and keep pace with the academic work, so every Sixth Former's progress is monitored by his Form Tutor and the Academic Head of Year.
The Academic Head of Year for Years 12 and 13 is the Head of Sixth Form, who works together with the five Form Tutors in each Year. The role of the Academic Head of Year is to:
Raise expectations and instil confidence in students
Improve individual performance
Keep students and parents informed about progress and anticipated grades
Identify and support underachievers and borderline students
The Form Tutor looks after a House group in the year and is responsible for nurturing the academic progress and personal development of the students. Their role is to:
Monitor student progress, learning and wellbeing
Set academic targets and track progress
A Level subjects
Our Sixth Form students are able to study three to four A level subjects from a range of 21 options:
Art
Biology
Business Studies
Chemistry
Computing
English - Language and Literature
English - Literature
Economics
French
Spanish
Geography
History
Mathematics
Further Mathematics
Media
Music
Philosophy
Physical Education
Physics
Product Design
Psychology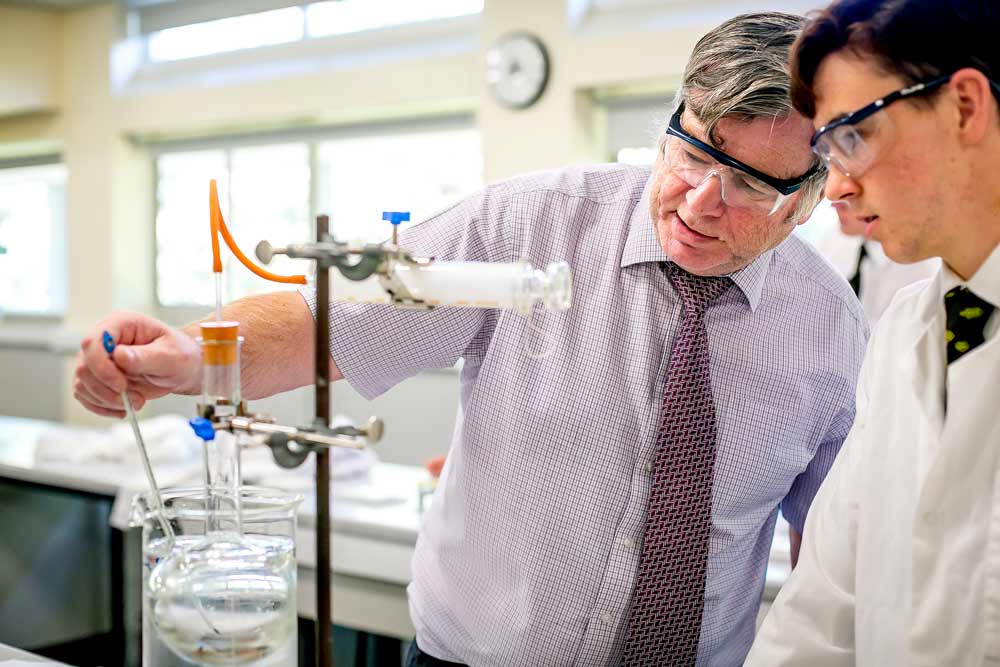 For more information on each subject, read the Sixth Form Options Guide 2020.
We recommend that you choose subjects that will allow you a wide range of possible career options. Our Head of Careers, Mrs Suzanne Job, can advise you.
Academic reporting
Your son's teachers will set him targets and monitor his progress to ensure that he is on track. We will inform you of your son's progress in several ways throughout the Academic Year 2019/20:
Two parent evenings
Progress Reviews which provide a summary of a student's effort, achievement and any areas of concern
A comprehensive report with grades and comments from each of your son's teachers
If at any time you are concerned or have a question regarding your son's academic progress, contact us straight away so that we can support him as needed. Your first port of call is his Form Tutor:
A Level exams
Victoria College is an academically strong and successful school. We view exams as an integral part of the teaching and learning process, and provide our boys with the knowledge, support and practice so that they can approach each exam calmly and with confidence. Our parents, staff and students understand that they each play an important role in exam preparation and helping each student achieve his personal best.
The following documents and links will better inform you about the exams in Years 12 and 13 plus its related processes and policies:
Special Educational Needs
Should your son face challenges, our Special Educational Needs (SEN) team are here to help identify the issues and put support in place. The team are found in our Study Centre, a central base for our learning and wellbeing support that is accessible to boys throughout the school day.
The Study Centre team includes a Special Educational Needs Co-ordinator (SENCO) and an Inclusion Co-ordinator, who aim to:
anticipate and meet the needs of pupils who have special educational needs or disabilities
ensure all students experience a fully inclusive education
help students learn the social, emotional and behavioural skills needed in order to sustain positive relationships with others
ensure that all teachers are aware of each pupil's needs – it is the shared responsibility
The role of the Inclusion Coordinator is to:
co-ordinate the special provisions needed by those boys who have specific mental health, social, emotional, wellbeing and behavioural needs
work with staff, parents and outside agencies, if needed, to ensure that the every boy has, as much as possible, equal opportunity to attend school punctually and consistently, to learn and perform well in both their lessons and exams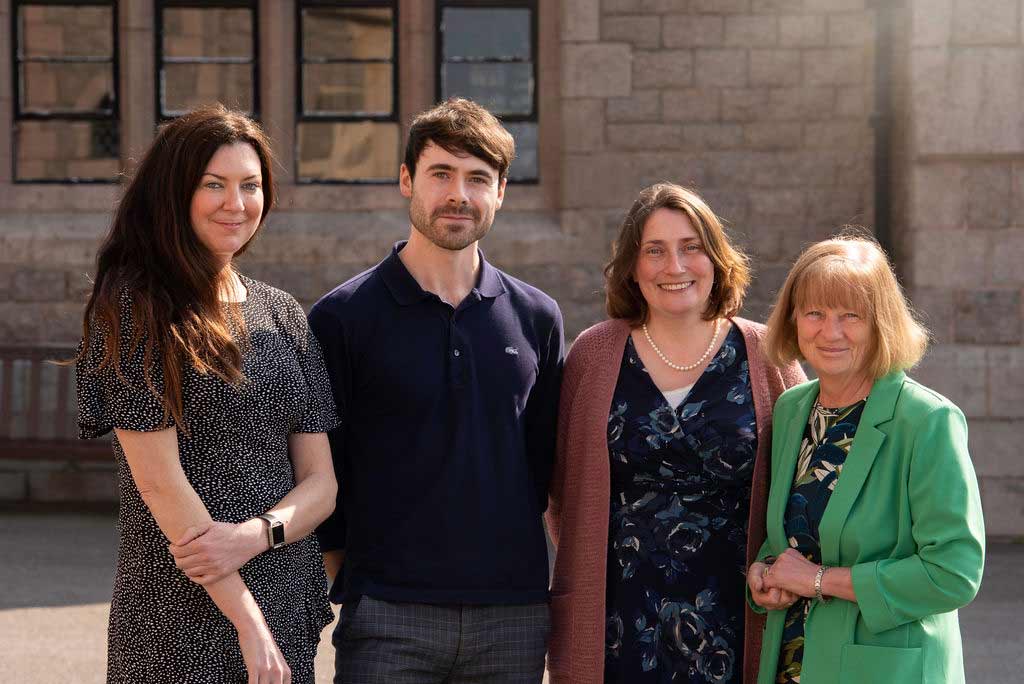 For SEN queries, contact our SENCo, Orla Priestley: o.priestley@vcj.sch.je
De Quetteville Library
The De Quetteville Library is a welcoming and thriving learning space, complete with both the technology to facilitate education in the digital age and the all the charm and atmosphere of a traditional library.
The oldest part of the library was an integral part of the original school teaching room, when it was established in 1852. It was then refurbished in 1905, with carved oak shelving donated by the De Quetteville family.
In supporting teaching and learning across the curriculum, and to encourage our students to develop a lifelong enjoyment of books and reading.
The Library provides:
Library induction sessions for all Year 7 and Year 12 students
10,500 fiction and non-fiction books
PCs and iPads
Access to several online subscription resources and databases accessible via the LRC Hub
Daily newspapers and a large variety of magazines and journals
Printing, photocopying and scanning facilities
Kindle e-readers, audio books and a listening centre
A careers section and university prospectuses
Displays featuring new books and students work
The LRC is open throughout the school day. During lesson time teachers may book in their whole class for a research session or send in smaller groups to do individual research. Sixth Formers can choose to study there too.
During break and lunch time, all students are welcome in the LRC to conduct private study and research, or simply relax and read or listen to audio books.
For LRC queries, contact Librarian, James Wooldridge at j.wooldridge@vcj.sch.je